Chef
Our Chef, Vincenzo Muschitiello
Born in Bari in 1981, officially busy in the kitchen since 1993.
He began his career as a pastry chef, but then he decided that desserts alone weren't enough and went on to specialise in all the other dishes that go to make up a complete menu.
He is a member of the Bari Chefs Association and the Federation of Italian Chefs, and soon took home a silver cup and medal in the competition for enhancing local produce.
It's Vincenzo who's responsible for the menu …
For many years he has been a byword for professionalism and love of good cuisine.
We know him very well … because he's been busying himself around the stove in our kitchens by the lake and by the sea since 2017!
We introduce him in just these few words, but he'll introduce himself every morning through the breakfast buffet!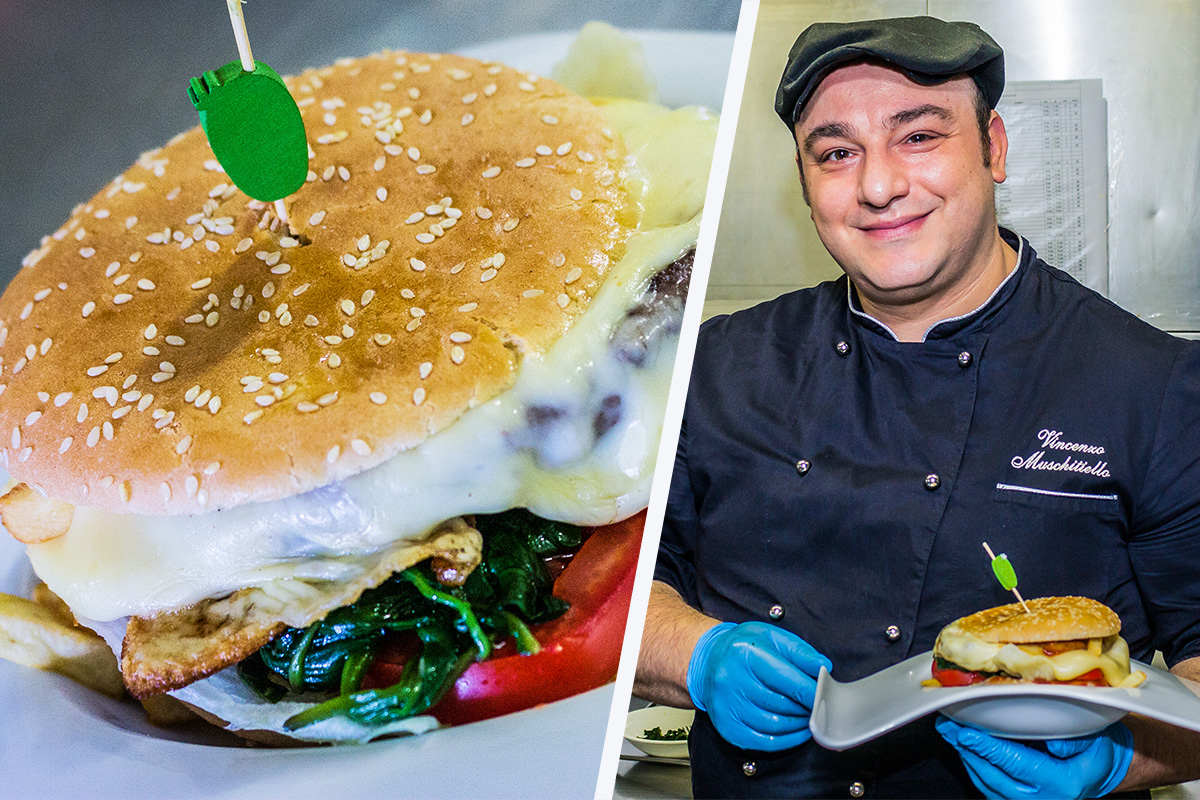 He prepares the buffet, sweet and savoury, early every morning, and for his fans he gives a special cooking show: pancakes, waffles and omelettes prepared on the spot, just the way you like them!

Eating well and enjoying good company are two of the main ingredients for a happy start to the day …
Our Chef will take care of the first ingredient, you only need to choose the travelling companions who make you happy…