Music & Events
The atmosphere of the Caribe. The real one!
Flamingo Party
We have the music on us, so you will always hear it here...
But on Friday night, you will feel it even better.
Dj Set, Pool Bar… and many flamingo-shaped inflatables!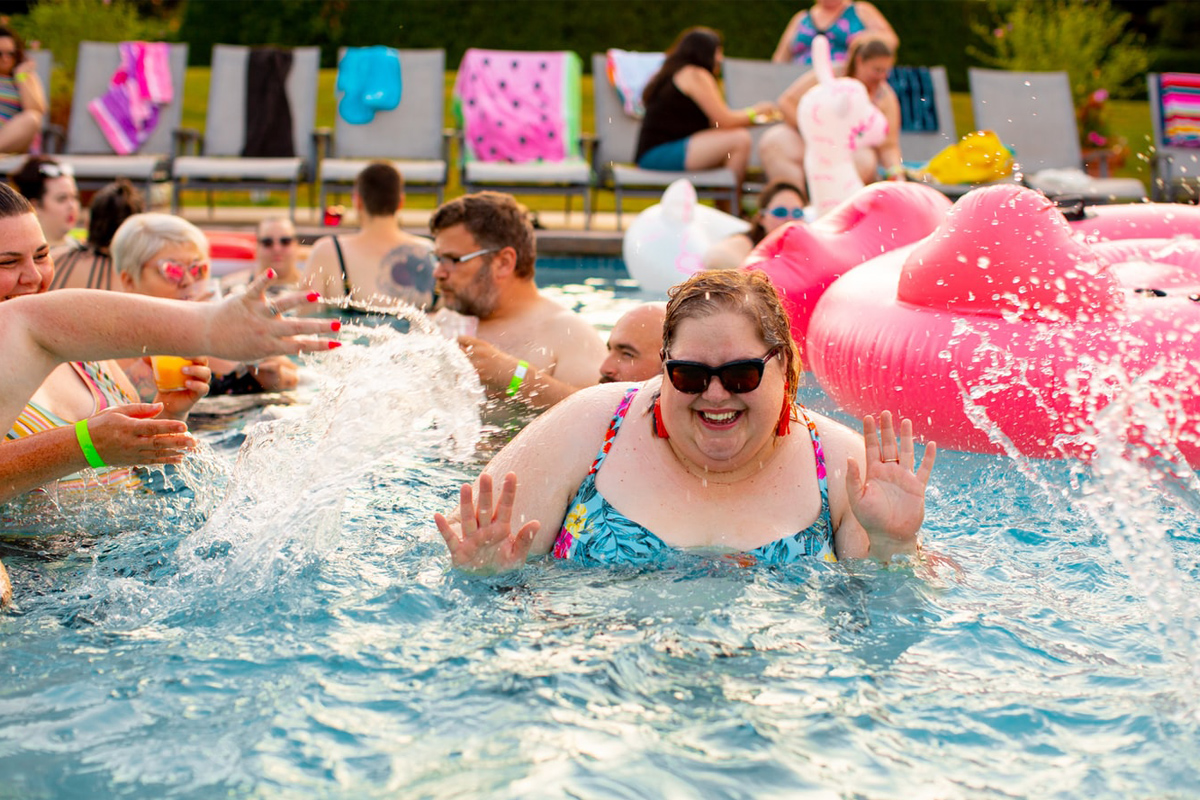 Cinepool Night
Cinema is one of our passions.
Outdoors, however, it's even better!
Every week the Caribe pool is filled with fluorescent inflatable donuts, and you can watch your favorite movie soaking, from the giant screen, with the lake as background!
We offer popcorn...
And if the donuts are all busy, we bring them directly to the roof of your car!