SPECIAL OFFER IN SEPTEMBER ON LAKE GARDA
UNTIL THE END OF SUMMER!
Offer valid from 1 To 30 September 2023
SPECIAL
OFFER
IN SEPTEMBER
ON LAKE GARDA
September days have the heat of summer in their most central hours, but in the evenings that lengthen there is the prophetic breath of autumn.




The beautiful crystal days of autumn that are no longer hot and are not cold.


In September, the air still smells like summer!
Enjoy Lake Garda in September


1 night from

€

71

.00


Price for

2 adults

in double room


+ special breakfast included
Take advantage of the offer
SEPTEMBER OFFER
AN ACTIVE HOLIDAY WITH A BEATING HEART
The Hotel Caribe, on Lake Garda, is a hotel with sweeping views, just like the panorama that surrounds it.
Here, any type of guest can find their own way of feeling free…to move, to talk, to experience their holiday in their own way. Connected, or not.
At the Caribe you can perceive a sensation of freshness and love for simple things.
At the Hotel Caribe we offer you all the possibilities to experience Lake Garda freely, actively and in pleasant company.

ACTIVITY
At the Hotel Caribe you can experience much more than just a stay by the lake.
Here there really is plenty of choice for sports lovers.
Sailing, kitesurfing, windsurfing, paragliding, freestyle, slalom, mountain biking... we are always available to give you all the information you need and the best advice to launch yourself into the activity you prefer.

SOCIALITY
Sharing
is a fundamental part of the Hotel Caribe.
We think the experiences you will have here are worth sharing.
Some people love direct contact with others, others prefer virtual contact, which is why we have created spaces suitable for
all types of guests and personalities.
There is the
CONNECTED ZONE
, with lots of stations to stay connected to social networks or simply to browse at high speed,
but there is also an area dedicated to those who want to engage in real chat to meet new people and share experiences
...simply
tell each other, with a drink in hand instead of a smartphone.

FOOD AND PASSION
Breakfast
is always
rich and plentiful
, you have to leave full for a day of sports and activities on the lake!
And if you need a
packed lunch
, no problem: we'll prepare it for you!
EAT WHEN YOU WANT
Since most of our guests spend the day away from the hotel, we have decided to abolish time constraints and focus on our
snack bar
, open at all hours.
Hamburgers and chips, Piadina Romagna and Sandwiches are among our specialties!
(
street food makes everyone agree
😄)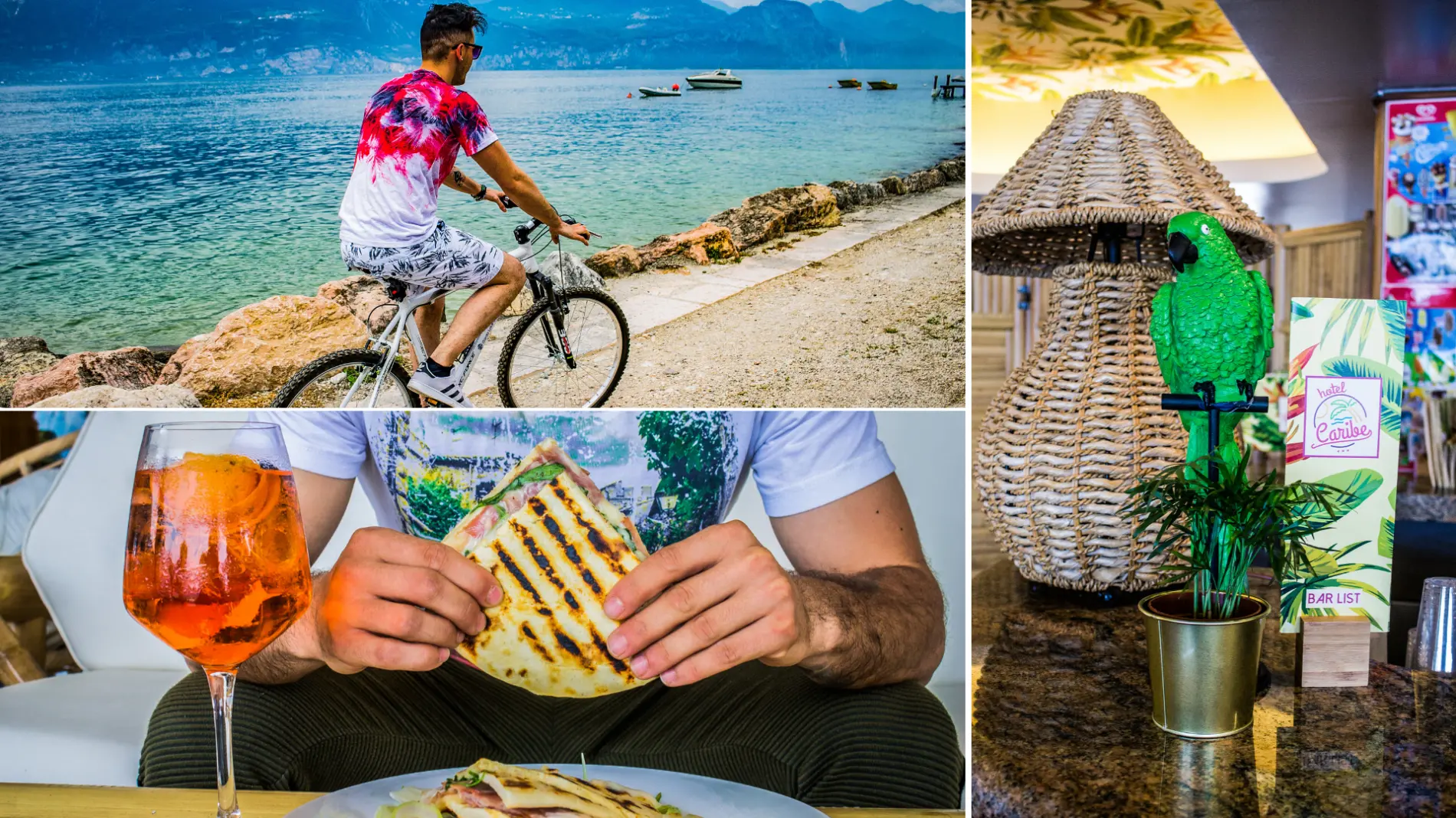 MANY LITTLE ATTENTION
Plus, here's everything we'll never miss. We want to make your stay nothing less than perfect.
✔
POOL
Under the rays of the sun, you can relax with headphones in your ears and gaze towards the lake or with a chat in pleasant company.
✔
PARKING
A free car park where you can leave your car safely.
✔
NOTICEBOARD
A bulletin board in the hall updates you on local events, activities and weather.
✔
INTERNET POINT AND FREE WI-FI
Always available, free.
✔
RECEPTION 24H
Even when you return late at night from a night at the disco, we will always be ready to welcome you.
✔
BAR
The hotel bar is always open! A quick coffee, a drink with friends... or why not, a midnight sandwich, we are always here.
WHY CHOOSE OUR AUGUST OFFER?
The air is warm, like the atmosphere you breathe at the Hotel Caribe.
The lake gives moments of refreshment and sport.
We are waiting for you in the lounge area after a pleasant day spent in the open air, for a rich aperitif or two shots at ping pong!
The activities that await you:
🌊 Kitesurfing

⛵ Sailing trip

🌳 Jungle Adventure Park
ARE YOU READY TO LIVE THE HOTEL CARIBE EXPERIENCE?
REQUEST YOUR PERSONALIZED QUOTE
LIVING EVERY SPECIAL MOMENT
What you always wanted to do but...


Are there experiences you've always wanted to have but never had the courage to do? Paragliding, kitesurfing...?
Hotel Caribe is the right place to embark on a new challenge (GoPro in hand).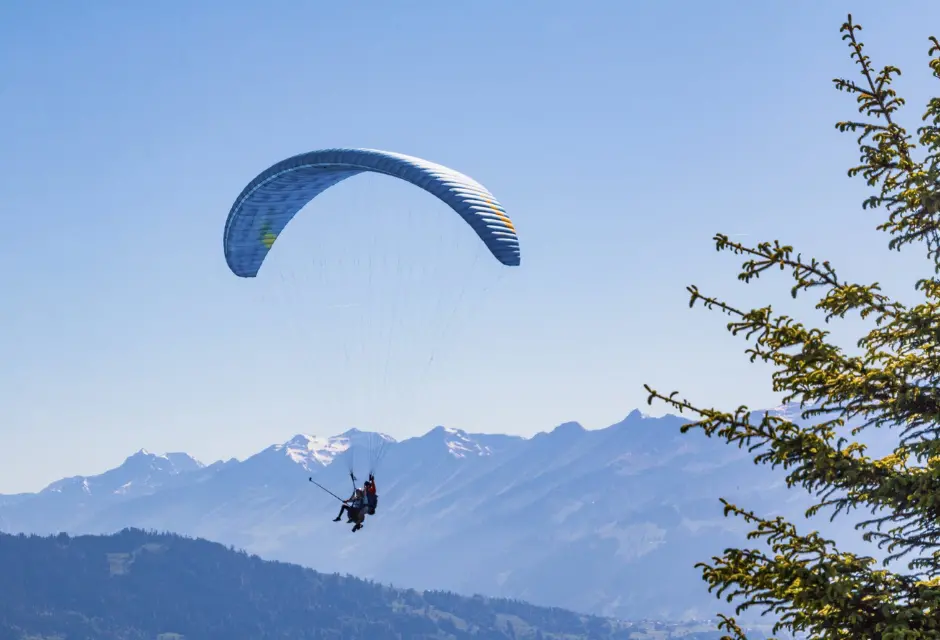 Small moments of conviviality...


Our hotel has been designed to favor small, great moments of conviviality. Enter the relaxation area and get ready to meet lots of new people, we'll provide them for you with guitar, billiards, table football and board games!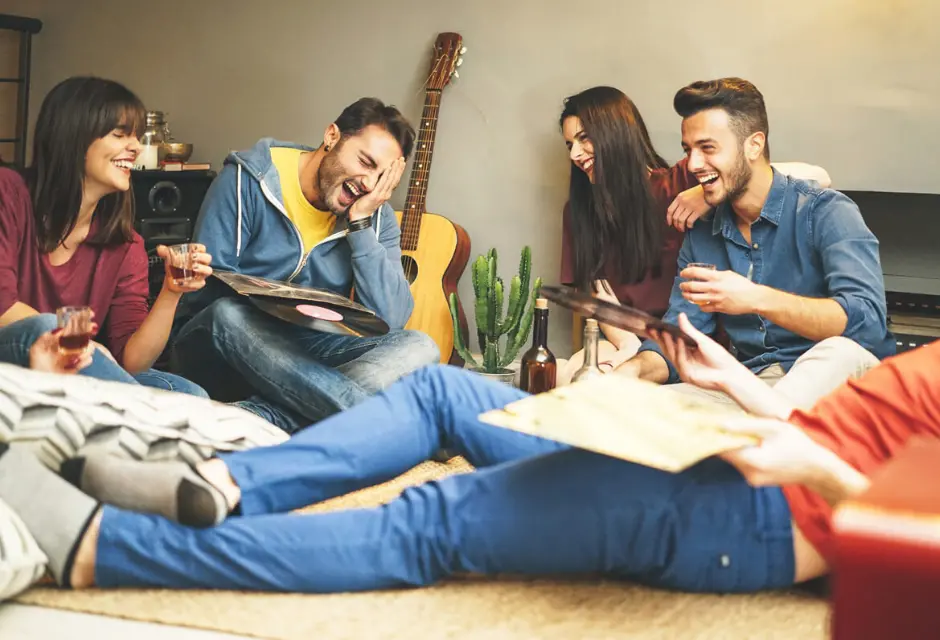 What makes a stay special are the experiences.
It doesn't matter if they are big (like wakeboard stunts) or small (like exchanging a few words with a guest from another part of the world), all the experiences we offer at the Hotel Caribe are worth living...and telling about them .
YOU FINALLY FOUND THE HOTEL IN WHICH YOU CAN LIVE EXPERIENCES TO TELL
REQUEST YOUR PERSONALIZED QUOTE
WHO WE ARE?
We are the creators and creators of the
Garda Lake Collection.
Different hotels, with different characteristics, in different locations,
united by a wonderful view of Lake Garda.
It is no coincidence that there is the word "
collection
" in our name.
In fact, what we have created is not just a group or chain of hotels,
it is a collection of experiences.
Each hotel has its own personality, perfectly in harmony with the surrounding environment.
We offer you the opportunity to choose,
YOU will decide which experience to immerse yourself in.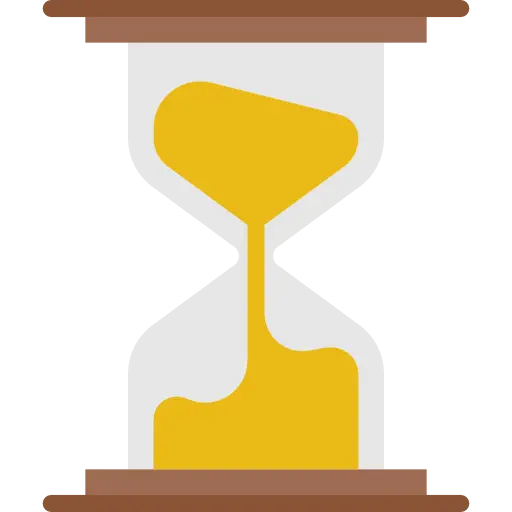 There are only

a few rooms

available

for the August offer!
Can you join us at the Hotel Caribe?

From 1 To 30 September 2023
You'll have a great time!
Are you ready to leave?
Do you still have any doubts?
We remain at your disposal for any clarification.